Pelvic Pain Relief
Pelvic pain is pain that may develop in the lower abdomen and pelvis. For women in particular, pelvic pain may indicate health concerns with the reproductive and urinary systems. Pelvic pain may be constant, or occur during certain activities such as urination or sexual intercourse.
Causes of Pelvic Pain
Various diseases, occurrences, or injuries may cause pelvic pain. Pain from the pelvis may also arise from complications with the digestive, reproductive or urinary systems. Structures (i.e. muscles, tendons, ligaments) supporting the pelvic floor may also cause pain. Causes of pelvic pain in men or women may include:
Appendicitis
Chron's disease
Intestinal obstruction
Irritable bowel syndrome (IBS)
Physical abuse
Urinary tract infection
Muscle strains
Pelvic Pain Symptoms
Symptoms of pelvic pain depend on a variety of factors. The most common symptoms may include pain surrounding the lower abdomen and pelvis, pressure or bloating around the pelvis, or difficulty urinating or producing bowel movements.
TPC Treatments
TPC Spine Stim is a minimally invasive spinal cord stimulation solution for chronic refractory pain conditions that have failed conservative therapies.
Spinal cord stimulation (SCS) is a neuromodulation therapy for treating medically refractory chronic pain. In SCS, an implanted pulse generator produces electrical signals conveyed through electrode arrays located in the region of the spinal cord.
TPC Spine Fuse targets spinal degeneration, usually brought on by stenosis, spondylolisthesis, and related conditions. It works to alleviate pain due to pressure on the spinal cord and instability that causes painful movements of the vertebrate.
In this procedure, a small incision goes into the back under live X-ray guidance. A device is placed between the spinous processes that fuse the segment. This gives the back stability, where the bones shift forward and backward. Our procedure can also be done through alternative approaches (a posterior, oblique, or lateral approach) depending on each individual's needs.
TPC Spine Lift is a spinal decompression treatment to relieve spinal nerve pressure pain. This procedure is designed to aid patients suffering from chronic pain due to spinal stenosis and related conditions.
Our procedure uses the Vertiflex technique, lifting the space where the lumbar vertebrae are narrowing or bulging (often resulting from spinal stenosis). This process is done under a live X-ray as guidance, placing a small device that opens up the pressure area.
TPC Sacral Fuse provides stability to the joints of patients with sacroiliac joint dysfunction. This condition can cause pain with too little or too much joint movement.
Under live X-ray guidance, a small device is placed into the sacroiliac joint, fusing the joint. Fusing the joint creates better stability, targeting pain caused by movement and instability.
Commonly Asked Questions about Pelvic Pain
When should I be worried about pelvic pain?

If you experience sudden or severe pelvic pain, this could indicate a medical emergency. Seek medical attention if your pain worsens over time or disrupts daily life. Likewise, pelvic pain should be brought to your doctor's attention if the following situations occur:

Pelvic pain during or after sex
Vaginal bleeding in addiction to pelvic pain
Pelvic pain during urination or bowel movement
Difficulty walking or standing due to pelvic pain
What illnesses can pelvic pain be?

Pelvic pain can occur due to pre or co-existing illnesses. Typically, illnesses that cause pelvic pain include the following:

Endometriosis
Pelvic Inflammatory Disease (PID)
Fibroids
Ovarian cysts
Irritable Bowel Syndrom (IBS)
Interstitial cystitis
Pelvic floor dysfunction
Certain cancers (ovarian, uterine, cervical, colorectal)
Can a UTI cause pelvic pain?

UTIs are a common cause of pelvic pain. Pelvic pain occurs in the region that includes the bladder, uterus, ovaries, and other urinary tract functions. If you experience ongoing pelvic pain, schedule an appointment with your doctor. Untreated bladder infections can lead to worse complications, such as pelvic inflammatory disease.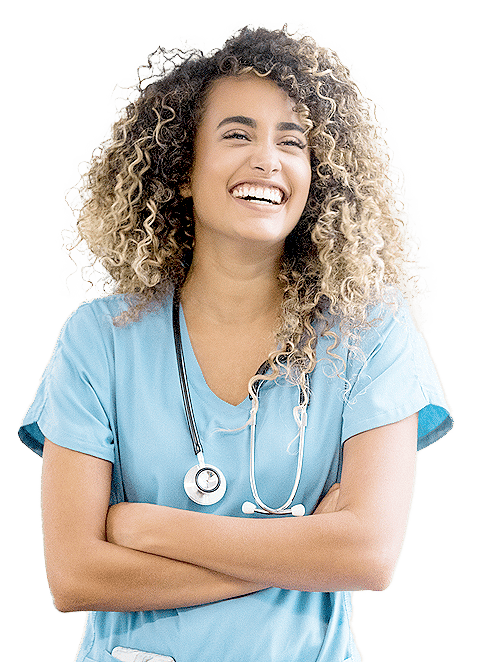 Get the care you need within 24 hours
*
We know when you're looking for relief for your chronic pain, you can't wait any longer than you already have. This is why we can schedule you with an appointment within 24 hours at most of our pain centers across the Valley, so you can start your journey to life-long pain relief as soon as tomorrow.