Head Pain Relief
Many people suffer from chronic or acute tension headaches, migraines, or other pain of the head and face. Headaches and other pain of the head area can be the primary condition, or can be secondary to other causes, such as using too much medication, infections (sinuses, for example), issues with the trigeminal or occipital nerve (neuralgia), among other causes.
If you are looking for a headache clinic for migraine or other head pain relief, you're not alone. According to the World Health Organization, up to 75% of adults age 18 – 65 have had headaches in the past year, and of these, 30% reported having migraines.
The main categories of primary headaches include:
Tension headaches
Migraines
Cluster headaches
Headaches caused by medication overuse
Headaches are a common reason for doctor visits and missed work. Up to 4% of the world's adult population reports headaches on 15 or more days every month. Headaches don't just cause suffering, they also cause lost productivity and reduced quality of life. Those suffering from frequent headaches are also more at risk for other conditions such as anxiety and depression.
The first step in treating your head pain is to get an accurate diagnosis of the cause of your symptoms. Based on your diagnosis, you and your doctor can determine your best treatment options. At The Pain Center, we offer help with diagnosing your pain, as well as a range of treatments to help get you back to your normal activities.
Causes of Head Pain
What causes head pain, and how can you find pain relief?
Headaches are among the most common disorders of the nervous system and can be caused by a variety of factors, depending upon the type of headache:
Migraines

Migraines often begin at puberty, and affect women more frequently than men. Sometimes occurring with menstruation, hormones can influence the occurrence of migraines. Migraine pain is caused by activation of pain-producing inflammatory substances in the brain. Migraines can be recurrent, sometimes happening for the patient's entire life. People between the ages of 35 – 45 are most affected by the occurrence of migraines.
Tension Headaches

Tension headaches are the most common form of headache. Often beginning in the teenage years, tension headaches affect women more frequently than men, and may be caused by stress, hormone fluctuations, nerve compression and/or musculoskeletal problems in the neck.
Cluster Headaches

Cluster headaches occur less frequently than other types of headaches, and affect men more often than women. Cluster headaches are brief, often severe, and typically focus on the area around or behind one eye. Cluster headaches can be episodic or chronic. The cause of cluster headaches is not known, but may be related to abnormalities in the hypothalamus.
Other types of head or face pain can have a range of causes, from infection to nerve-related, vascular or musculoskeletal conditions. Your doctor can help you determine the source and cause of your head pain.
Head Pain Symptoms and Diagnosis
As with all pain issues, be sure to discuss all your symptoms with your doctor. Whether you have face pain, nerve pain, headaches, or other discomfort, it helps to write down all your symptoms, potential triggers, frequency, and severity. Bring your symptom journal with you to your doctor or pain specialist appointment.
If you are looking for headache relief, you are probably familiar with many of the symptoms, which can include:
Moderate to severe pain on one or both sides of the head
Pulsing or throbbing
Pain in the sinus or temple areas
Head pain in the morning
dull pain or pain on the top of your head
Persistent or constant head pain
Pain that worsens with activity
Pain lasting from hours to days
Nausea or vomiting
Feeling of tightness or pressure in or around the head
Pain focused on one eye or behind the eyes
Tearing or redness of an eye or an eyelid that droops
To diagnose the reasons for your pain, your doctor will ask you questions about your health, family history and do a physical examination. Other tests that can help diagnose the source of your pain include X-rays, MRI/MRA scan, CT scan, lumbar puncture/CSF examination and blood tests. It is important that your issue is properly diagnosed so that you can receive the most effective and appropriate treatment.
How to Treat Head Pain
Your treatment will depend on the underlying cause and severity of your pain. Treatments may include medications or lifestyle modifications. Adequate hydration, sleep and dietary modifications can also help reduce the occurrence or severity of headaches. Exercise, relaxation and chiropractic treatments can also be beneficial.
The main types of medications used to treat headaches include analgesics and anti-nausea medications (symptomatic relief), abortive medications to stop a headache that has already begun and preventative medications.
Over-the-counter aspirin, acetaminophen or ibuprofen can be effective on certain types of headaches and other head pain when taken according to instructions.
The Pain Center takes a conservative approach to medication management. We try to limit prescription medications to help avoid issues with dependence.
Symptom Relief

Medications can include prescriptions for relief of symptoms such as pain, nausea and vomiting.
Abortive Therapy

Some prescriptions are used once a migraine begins to stop the progression of the migraine.
Preventative Therapy

Preventative therapy includes medications that help prevent the onset of a headache or other sudden pain. The best candidates for preventative medications (e.g. beta blockers and anti-depressants) are those patients who suffer from severe headaches at least several times a month, and for whom pain medications have not been effective. In some cases, anti-seizure drugs and Botox can be effective in reducing the frequency of migraines in adults.
When Further Head Pain Treatment is Required
Contact The Pain Center today to learn more about how we can help you effectively manage your head pain.
Any further treatments required are based on the underlying problem. If there is something that can be addressed by a neurologist or other specialist, we will refer you to the appropriate specialty doctor.
Commonly Asked Questions about Head Pain
What can I do to take control of my migraines?

Learn as much as you can about headaches in general, and migraines in particular. Learn about the different treatment options. Keep track of when your migraines occur, how long they last and how severe they are. List the foods you eat and activities that lead to head pain to help pinpoint potential triggers. Keeping a headache journal will help you in your discussions with your doctor or pain specialist.
What are the best ways to avoid getting headaches?

There are steps you can take to help reduce the potential frequency or severity of your headaches. For example, eat regular and healthy meals, drink plenty of water to stay adequately hydrated, and avoid caffeinated beverages. Avoid foods with ingredients that can cause headaches, such as food items that contain nitrates (deli meats) or MSG (some Asian foods). Be sure to exercise regularly. Get adequate sleep, but do not sleep too much (find the right balance). Try to maintain to a regular routine.
How can I avoid overusing pain medications to treat my headaches?

Overuse of pain medications can actually cause headaches. Avoid the overuse of pain medications by limiting your use of over-the-counter medications to two days a week, if possible. For prescription medications, follow the instructions given to you by your doctor or pharmacist.
What can I do once a headache has already started?

If you are suffering from a headache, the best thing to do is relax. Stress can make headaches worse. Find a quiet and dark location to rest, and use a cold compress (ice) on your head and/or on the back of your neck. Meditation and yoga can be helpful for muscle relaxation, among other techniques. Take your pain medication as soon as you begin to feel pain rather than waiting for the headache to worsen. Be careful not to take more than the recommended dosage.
What are the most common types of headaches?

Most primary headaches are tension headaches, migraines or cluster headaches. Medication overuse is a common cause of headaches, and various other conditions such as infection and blood vessel issues can also contribute to the onset of headaches. Proper diagnosis of the cause and type of headache is very important.
World Health Organization, Headache Disorders, Fact Sheet April, 2016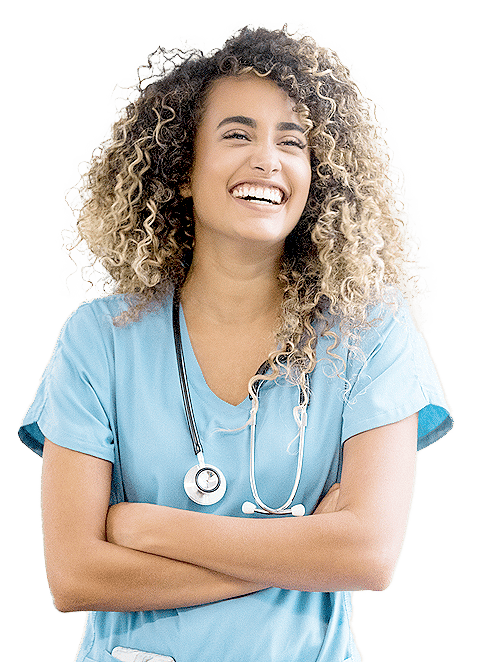 Get the care you need within 24 hours
*
We know when you're looking for relief for your chronic pain, you can't wait any longer than you already have. This is why we can schedule you with an appointment within 24 hours at most of our pain centers across the Valley, so you can start your journey to life-long pain relief as soon as tomorrow.