Abdominal Pain Relief and Treatment
Do you suffer from abdominal problems? Sometimes described as belly pain, stomach pain, or intestinal pain—abdominal pain may develop from a wide variety of conditions and ailments.
Something as common as acute/chronic acid reflux can cause significant upper abdominal pain.
What's abdominal pain?

Abdominal pain may be an achy, dull, intermittent, or sharp sensation located below the chest and above the pelvis. You may experience abdominal pain for a short or long-term timeframe, depending on the cause and severity. Abdominal discomfort may get better or worse when you have an empty stomach, and may include other symptoms such as bloating, weight loss and anemia. In some cases, pain in the abdomen can be made worse by certain foods, alcohol, coughing or moving rapidly, or in women, the menstrual cycle.
Causes of Abdominal Pain
The answer to what is causing your abdominal pain depends on the underlying condition. Causes of abdominal pain can include numerous conditions, such as:
Crohn's disease
Fibromyalgia
Food allergies
Irritable bowel syndrome (IBS)
Kidney stones
Stomach cancer
Ulcers: peptic, gastric, or duodenal
Inflamed appendix
Hernia
Diverticulitis
Gallbladder conditions
Food poisoning
Constipation
Painful menstruation
Gynecological issues such as fibroids and cysts
Acid reflux
Vascular conditions
It is important to find out what causes your pain, as there are many potential causes. At The Pain Center, we can help diagnose the cause to help you find relief.
Abdominal Pain Symptoms and Diagnosis
Be sure to inform your doctor of all your symptoms. Depending on the cause, symptoms of abdominal pain can vary from a mild ache to severe pain. Symptoms may also include:
Dehydration
Fever
Inability to pass stool (constipation)
Frequent urination
Pain when urinating
Pain that comes in waves
Pain on the side of the ribcage down to the groin
Nausea and vomiting
Burning pain in the abdomen, under the chest and above the belly button
Pain that gradually grows in intensity
Loss of appetite
Diarrhea
Discomfort when you bend over
Swelling or tenderness
Urgent need to use the restroom
Cramping
Burning pain
Rash
Weight loss
Passing gas
Bloody stools
To diagnose the cause of your pain, your doctor will ask you questions about your health and family history, and do a physical examination. Other tests that can help diagnose the source of your pain include X-rays, MRI scan, CT scan and blood tests. It is important that your condition is properly diagnosed so that you can receive the most effective treatment.
Based on your diagnosis, you and your doctor can determine your best treatment options.
How to Treat Abdominal Pain
How can you ease the discomfort of abdominal pain symptoms? Your treatment options depend on the underlying cause and severity of your abdominal pain. At The Pain Center, we offer both traditional and state-of-the-art therapies for pain treatment.
Treatment may start with conservative therapies, such as over-the-counter pain relievers and home care such as drinking plenty of water, eating certain foods such as fiber, or avoiding certain foods, and using antacids.
The pain management specialists at The Pain Center may also recommend one or more interventional pain therapies to reduce your abdominal pain, such as:
Biofeedback
Prescription medications / medication management
Nerve blocks
Nutritional counseling
Some of the interventional medical therapies we provide at The Pain Center include:
Medication Management
Our pain specialists can prescribe and regulate medication to help control your pain. We provide you with the knowledge you need to take your mediations properly. The Pain Center takes a conservative approach with medication management. We limit prescription medications whenever possible, to help avoid dependence.
Nerve Blocks
A nerve block is an injection therapy that reduces pain caused by nerves. The injection contains a combination of local anesthetic agents. Peripheral nerve blocks provide relief that can last from a few weeks to a few months, depending upon your condition.
Contact The Pain Center today to learn more about how we can help you effectively manage your abdominal pain.
When Further Abdominal Pain Treatment is Required
Based on the underlying condition, further treatments may be required. If there is something that can be addressed by another type of specialist, we will refer you to the appropriate specialty doctor.
Commonly Asked Questions about Abdominal Pain
What can I do at home to help ease my discomfort?

You can try using a heading pad, or taking a warm bath. Antacids may provide some relief, depending upon the cause of the pain. You might also try acetaminophen, but consult your doctor because some pain medications can make the pain worse if caused by a stomach issue such as an ulcer. Avoid NSAIDS (e.g. ibuprofen), nicotine, caffeine, and alcohol if you have stomach pain caused by ulcers. Greasy foods should be avoided if you have gallbladder disease.How can the cause of my abdominal pain be diagnosed?Why do I have abdominal pain?Is my abdominal pain an emergency?What tests can be done to discover the source of my pain?
Is my abdominal pain an emergency?

Some symptoms may indicate that you should seek urgent medical care. Blood in the urine or feces, or vomiting blood are a cause to seek urgent care. If you have severe nausea and cannot eat or take important medications, you should seek medical attention right away. If you experience severe pain, high fever, or if you have a history of heart attack, contact your doctor immediately.What tests can be done to discover the source of my pain?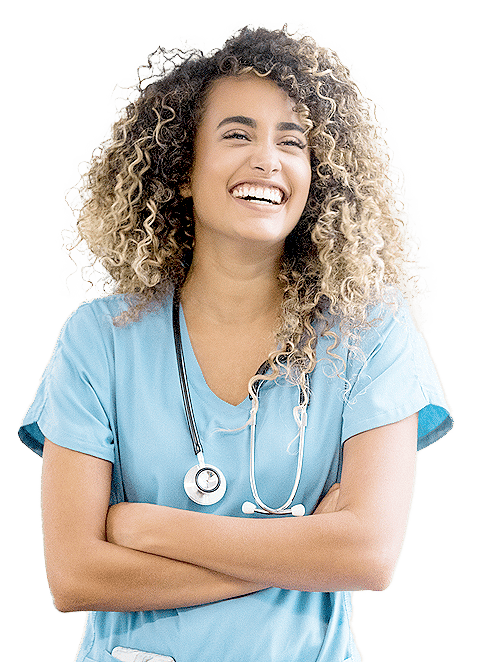 Get the care you need within 24 hours
*
We know when you're looking for relief for your chronic pain, you can't wait any longer than you already have. This is why we can schedule you with an appointment within 24 hours at most of our pain centers across the Valley, so you can start your journey to life-long pain relief as soon as tomorrow.