Back Pain Relief

Do you suffer from chronic or acute backache, neck pain, or sciatica? You're not alone. These pain conditions are of the most common reasons for doctor visits and missed work, with about 80 percent of Americans dealing with back pain at some point in their lives. Chronic pain conditions can be the most difficult and costly to treat. While managing back pain can be a challenge, there are many treatment options available to you. The Pain Center is here to offer you guidance, support, and a range of treatments for your pain originating in the back.
Pain issues with the spine, such as in the lower, middle, or upper back and neck, are common and can interfere with your daily activities. Injury to the back, degenerative disc disease, arthritis, obesity, and muscle strain can all cause pain. The upper back (neck or cervical spine), middle back (thoracic spine), or lower back (lumbar or sacral spine areas) can be affected, and pain can range from mild to severe.
Causes of Back Pain
What causes back pain, and how can you find back pain relief? According to the National Institute of Neurological Disorders and Stroke (NINDS), sedentary lifestyle is one of the top causes of pain originating in the back. As a first step, your doctor can help you find exercises that will speed your recovery and strengthen your back and abdominal muscles.
Causes of spine issues are varied, and can cause sensations that range from a tingling or a dull ache to a sudden or sharp pain that prohibits your normal activity. Often, the only symptom of a spinal issue is pain in the back. This pain can be caused by something as simple as muscle strain or other muscle problems, but there is a wide range of possible causes, such as:
Ligament strain
Herniated or ruptured discs
Arthritis
Fibromyalgia
Skeletal structure problems such as bone fracture or bone spurs
Osteoporosis
Other causes of spine pain can include poor posture, lifting heavy items improperly, and lack of exercise. Rarely, spine pain can be the result of more serious illnesses.
Getting older, smoking, and family history of back problems (heredity) can increase your risk of back issues. Most pain will go away on its own within a few weeks, but if your back pain persists or is severe, or if you have pain after a fall or injury, it is time to consult a doctor.
Research published in the Annals of Rheumatic Diseases concludes that nearly 10% of the world's population suffers from lower back pain. Damage from lower back pain ranks highest out of 291 assessed health conditions in terms of years lost from disability. The issue gets worse as the population ages. Sometimes back pain treatment can be complicated and expensive.
Back Pain Symptoms and Diagnosis
Symptoms of pain from spinal issues may vary depending on the cause, and could improve within the first 72 hours of conservative treatment. Often back pain goes away on its own within a few weeks. Acute back pain is defined as lasting up to three months, and chronic pain lasts longer than three months. Acute or chronic back pain may exhibit the following symptoms:
Muscle ache
Shooting, stabbing or dull pain
Pain that radiates toward the neck or down the legs
Decreased range of motion and flexibility
Pain that reduces with rest or minimal movement
To diagnose the source of your back pain, your doctor will ask you questions about your health and history and do a physical examination. Other tests that can help diagnose the source of your pain include X-rays, MRI scan, CT scan and blood tests. It is important that your issue is properly diagnosed so that you can receive the most effective and appropriate back pain treatment.
How to Treat Back Pain
our treatment will depend on the underlying cause and severity of your pain. Treatment options such as ice, rest, and pain medications may give you short-term relief of symptoms. In most cases, non-surgical options are most appropriate. Experts at NINDS assert that the most effective treatment is exercise, which has no cost and is non-habit forming.
Chronic pain may require additional therapy, such as physical therapy. Physical therapy is one of the most common conservative treatment options and has the most clinical evidence of success. Studies show that physical therapy results in reduction in pain scores, particularly in the short term. Chronic pain is a more difficult challenge, but starting physical therapy early can help prevent later episodes.
Additional treatment options include, but are not limited to:
Medication Management

The Pain Center takes a conservative approach with medication management. We try to limit medications to help avoid issues with dependence. There are situations where medications can be appropriate. In these cases, medicines used for spinal pain can be considered such as acetaminophen and nonsteroidal anti-inflammatory drugs (NSAIDS) such as naproxen and ibuprofen, opiate pain relievers, muscle relaxants, and antidepressants.
Epidural Steroid Injections

Steroid injections can provide pain relief for a short-term period of time (typically three to four months). Steroid injections can be combined with other therapies for maximum benefit, such as with physical therapy and exercise.
Nerve blocks

Therapeutic nerve blocks contain local pain medications that can control acute pain.
Radiofrequency Ablation (Rhizotomy)

A minimally invasive procedure performed under fluoroscopy (live x-ray) that destroys the nerve fibers in the back that carry pain signals. This procedure can be performed in the neck, middle or lower back.
Spinal Cord Stimulation

Implantable devices for pain management can be considered if other therapies are not effective. These implantable devices deliver mild electrical pulses to block the transmission of pain.
When Further Back Pain Treatment is Required
Any further treatments required are based on the underlying problem. If there is something that can be addressed by an orthopedic surgeon or a neurosurgeon, we will refer you to a specialist.
Implantation of a pain pump can be effective in reducing pain without extensive surgery. In some cases, surgery may be required to correct the underlying spinal issue to relieve pain.
Some additional interventions can be performed at The Pain Center as well. For example, we sometimes see patients with low back pain who have already had a discectomy, laminectomy, or fusion. If a patient does not respond to minimally invasive treatments, we consider aggressive interventions such as spinal cord stimulation. There are other treatment options performed by pain physicians, including micro-discectomies and ligament flavum decompression for spinal stenosis.
TPC Treatments
TPC Spine Stim is a minimally invasive spinal cord stimulation solution for chronic refractory pain conditions that have failed conservative therapies.
Spinal cord stimulation (SCS) is a neuromodulation therapy for treating medically refractory chronic pain. In SCS, an implanted pulse generator produces electrical signals conveyed through electrode arrays located in the region of the spinal cord.
TPC Spine Fuse targets spinal degeneration, usually brought on by stenosis, spondylolisthesis, and related conditions. It works to alleviate pain due to pressure on the spinal cord and instability that causes painful movements of the vertebrate.
In this procedure, a small incision goes into the back under live X-ray guidance. A device is placed between the spinous processes that fuse the segment. This gives the back stability, where the bones shift forward and backward. Our procedure can also be done through alternative approaches (a posterior, oblique, or lateral approach) depending on each individual's needs.
TPC Spine Lift is a spinal decompression treatment to relieve spinal nerve pressure pain. This procedure is designed to aid patients suffering from chronic pain due to spinal stenosis and related conditions.
Our procedure uses the Vertiflex technique, lifting the space where the lumbar vertebrae are narrowing or bulging (often resulting from spinal stenosis). This process is done under a live X-ray as guidance, placing a small device that opens up the pressure area.
TPC Sacral Fuse provides stability to the joints of patients with sacroiliac joint dysfunction. This condition can cause pain with too little or too much joint movement.
Under live X-ray guidance, a small device is placed into the sacroiliac joint, fusing the joint. Fusing the joint creates better stability, targeting pain caused by movement and instability.
Commonly Asked Questions about Back Pain
How old are most people who suffer from pain in the back

Spinal issues can occur at any age, but most commonly affects people between the ages of 35 – 60.
Does spinal pain affect people's ability to work?

Pain originating from the back/spine tends to be most common in working adults, which equates to a significant loss in productivity due to back issues.
What are the most common types of back pain?

Back issues can be caused by many physical conditions, so diagnosing the underlying cause is an important first step. Some common causes include muscle strain, disc disease, arthritis, scoliosis, osteoporosis, and sciatica.
References:
"The Clinical nd Financial Impact of Back Pain Management & Treatment" 2012, The Advisory Board Company
"The global burden of low back pain: estimates from the Global Burden of Disease 2010 study," Annals of the Rheumatic Diseases
Read More: Minimally invasive Spine Surgery for Treating Back Pain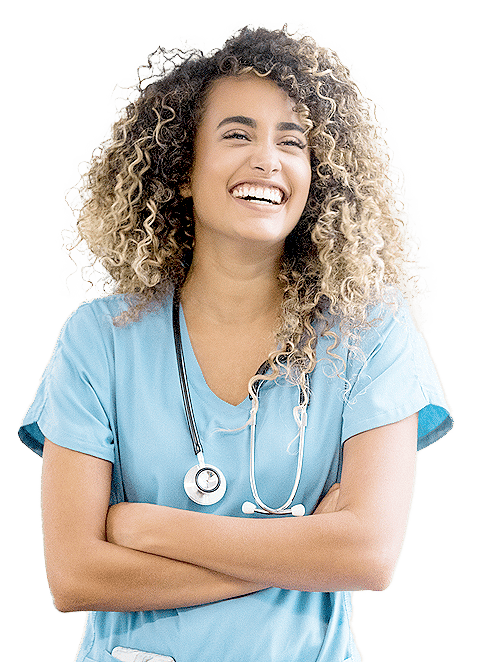 Get the care you need within 24 hours
*
We know when you're looking for relief for your chronic pain, you can't wait any longer than you already have. This is why we can schedule you with an appointment within 24 hours at most of our pain centers across the Valley, so you can start your journey to life-long pain relief as soon as tomorrow.