Arachnoiditis Pain Relief
Arachnoiditis is a chronic pain condition caused by inflammation to a membrane that surrounds and protects nerves of the spinal cord, formally called the arachnoid. Inflammation of the arachnoid can lead to serious health complications such as scar tissue formation around the spinal nerves which can cause them to malfunction in addition to bladder or bowel dysfunction. If the disease is left untreated, symptoms may cause significant disability and prevent individuals from working.
Causes of Arachnoiditis
Arachnoiditis may be caused by a number of occurrences or factors, some of which include:
Forceful or direct injury to the spine
Bacterial or viral infections
Prolonged spinal nerve compression
Complications from minimally invasive or invasive spine surgery
What are the Three Stages of Arachnoiditis?
The three stages of arachnoiditis refer to the level of severity the condition has reached.
Stage one is the initial stage, and at this point, a person will have mild arachnoiditis. Usually, in this stage, people experience intermittent pain, discomfort, and a tingling sensation in the lower back, legs, and buttocks, as well as inflammation of the arachnoid membrane.
By stage two, moderate arachnoiditis develops, causing an increase in chronic pain and possible nerve damage. At this point, people typically experience muscle weakness, numbness, or sensory disturbances. Adhesions (fibrous bands) can develop, which cause the spinal nerves to stick together and limit overall movement.
Stage three is the most severe case of arachnoiditis, causing debilitating symptoms. The most commonly reported complications include adhesions and scarring within the spinal canal, compressed and fused nerve roots, and neurological dysfunction.
What Does Arachnoiditis Pain Feel Like?
Patients with arachnoiditis experience constant pain, tingling, numbness or weakness in the lower back and legs, muscle cramps or spasms, and unusual sensations such as the feeling of water trickling down the leg or insects crawling on the skin. Arachnoiditis may manifest in the form of one or more of the following:
Burning sensations
Numbness
Tingling
Shooting pain
Muscle cramps or spasms
Stiffness
Weakness
Sensitivity to touch
Chronic headaches
How Do You Test for Arachnoiditis?
Arachnoiditis tests usually include imaging tests, including computed tomography scan (CAT scan), Magnetic Resonance Imaging (MRI), and Electromyogram (EMG). These methods allow doctors to visualize the spinal cord and surrounding structures to determine if there are any abnormalities or inflammation. Likewise, doctors will look at medical history, past and current symptoms, and signs of neurological damage to diagnose arachnoiditis.
How to Treat Arachnoiditis
Treatment for arachnoiditis focuses on improving mobility and providing relief from pain symptoms. Pain management physicians may recommend some of the following treatment options for arachnoiditis:
Medication management is a multifaceted procedure that allows pain specialists to oversee patients' prescription pain medications for chronic pain. A specialist in pain management equips patients with the necessary resources, understanding, and guidance to ensure accurate and appropriate intake of prescribed pain medication.
Transforaminal epidural steroid injections relieve pain in the neck, upper back, ribs, abdomen, and lower back caused by pinched nerves in the cervical, thoracic, or lumbar spine. This procedure contains the same anesthetic and steroid solution and requires the same technique as an epidural steroid injection.
Transcutaneous electrical nerve stimulation (TENS) therapy uses low-voltage electric currents to treat pain. A small device sends currents to areas of the nerves to block pain receptors from reaching the brain. In this way, a patient's pain perception changes, offering relief from the symptoms of arachnoiditis and other chronic conditions.
Commonly Asked Questions About Arachnoiditis
What conditions mimic arachnoiditis?

A proper diagnosis is important when treating arachnoiditis. Certain symptoms associated with the condition can lead people to believe they have the condition when that's not the case. Some similar conditions that can mimic arachnoiditis include tumors, certain infections, and disorders of the lumbar spinal cord, roots, plexus, and nerves. An MRI is required to fully understand what's going on and to determine whether or not a person is experiencing arachnoiditis or a different condition.
Can arachnoiditis be seen on MRI?

Yes, MRIs are one of the most common forms of diagnosis for arachnoiditis. Magnetic Resonance Imaging (MRI) allows doctors to visualize present inflammation of the arachnoid membrane that surrounds the brain and spinal cord. The detailed images provided by an MRI reveal if there are any changes to the spinal cord, nerve roots (thickening or clumping), and adhesions. Although an MRI is an effective way to look for signs of arachnoiditis, several methods must be used before a proper diagnosis can be made.
Does arachnoiditis ever go away?

Arachnoiditis is typically a life-long chronic condition that progresses over time. Several treatments are available for pain management, but it can take a toll on a person's quality of life due to the effects on the brain and spinal cord.
What happens if arachnoiditis is left untreated?

If left untreated, arachnoiditis will likely progress quicker, and symptoms will be much more unmanageable. While the condition is incurable, medications, treatments, and therapies can offer pain relief and suppress other side effects of the condition.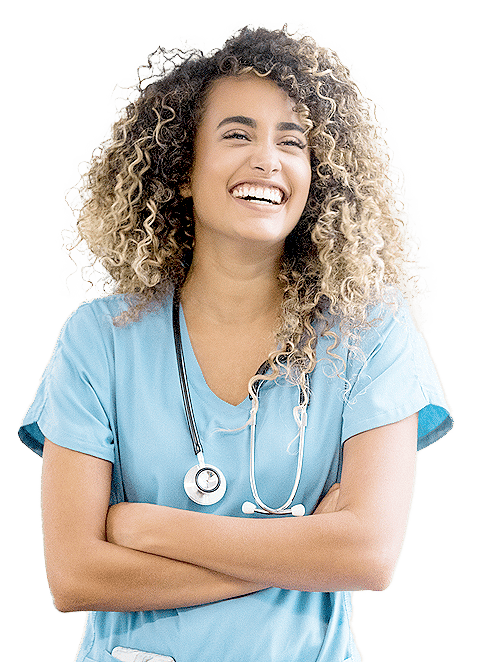 Get the care you need within 24 hours
*
We know when you're looking for relief for your chronic pain, you can't wait any longer than you already have. This is why we can schedule you with an appointment within 24 hours at most of our pain centers across the Valley, so you can start your journey to life-long pain relief as soon as tomorrow.