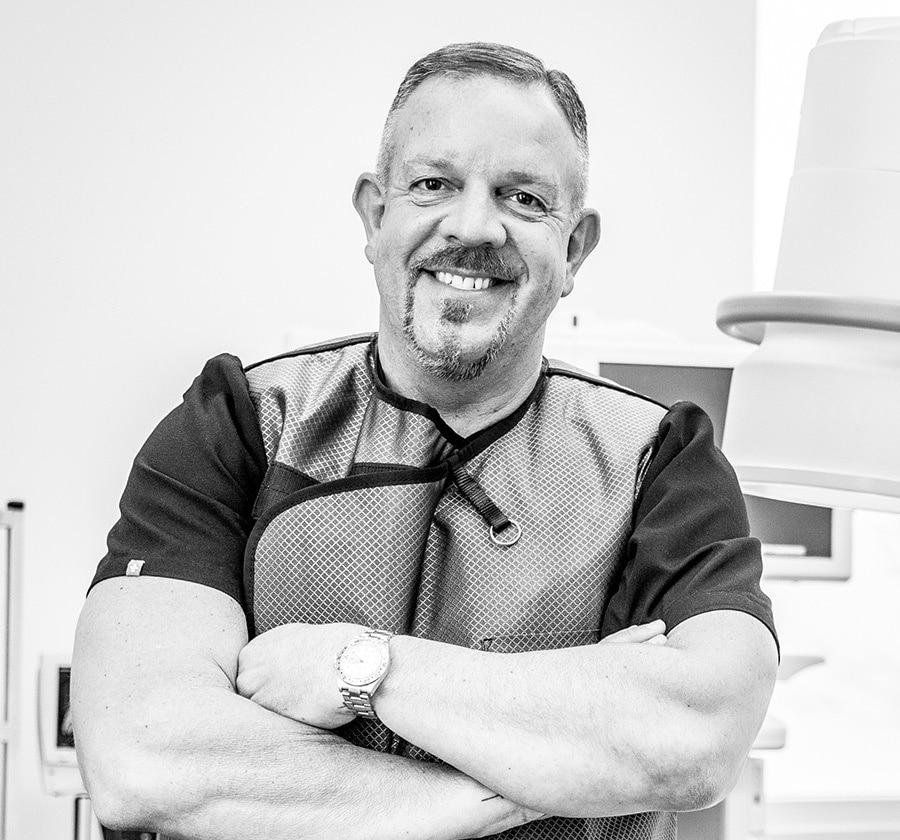 Steven M. Siwek, MD
Interventional Pain Specialist
Founded The Pain Center of Arizona in 2002 to offer innovative and comprehensive treatment for chronic pain
A leading pain management specialist in the Valley
A frontrunner in developing minimally invasive surgeries for chronic pain treatment
Led the growth of The Pain Center into thirteen locations across Arizona
Awards & Affiliations
North American Neuromodulation Society
Spine Intervention Society
American Society of Regional Anesthesia and Pain Medicine
American Society of Anesthesiologists
Get to Know
Steven M. Siwek, MD
Steven M. Siwek, MD, MBA, is one of the Valley's leading pain management specialists. Dr. Siwek completed medical school at New York Medical College and finished his residency and fellowship at Mayo Clinic. He also received a Masters of Business Administration at Graziadio School of Business and Management at Pepperdine University.
Dr. Siwek' Story
After completing residency and fellowship at the Mayo Clinic, Dr. Siwek founded The Pain Center in 2002 to offer treatment, support, and resources to address chronic pain's physical, mental, and emotional impact.
The Pain Center has grown from one location to thirteen under Dr. Siwek's leadership. It continues to uphold his original intentions of providing pain management solutions based on each patient's individual experience with pain.
Dr. Siwek uses various diagnostic and therapeutic methods to determine the source of a patient's pain and provide the most effective and beneficial treatment. His ultimate goal is to provide a treatment plan that focuses on the physical symptoms of pain, and the mental and emotional impact chronic pain often has.
Dr. Siwek truly enjoys helping his patients and seeing them get back to what they love doing. His expertise in chronic pain management benefits his patients and their loved ones, and others who depend on them and care about them.
Dr. Siwek is proud to continue to lead The Pain Center and work alongside an exceptional team of physicians and medical professionals who continue to impact the lives of thousands of patients positively.
We're Right Next Door
Find a TPC Location where you can meet Dr. Siwek
Book Your Appointment with
Dr. Siwek

today

Our board-certified providers are specialized in innovative, minimally invasive pain treatments and surgeries, giving you the pain care you need today with quicker recovery for tomorrow.
The Pain Center
The Pain Center is a comprehensive pain management practice that utilizes advanced therapies to effectively diagnose and treat chronic pain. Founded in 2002, we put a heavy emphasis on in-depth diagnostic evaluations, highly integrated physician teams, and multidisciplinary, therapeutic approaches to care.
The team at The Pain Center understands that chronic pain not only affects the sufferer, but all of those who depend on or care about a person with a chronic pain condition.
What to Expect
At The Pain Center, it's our mission to develop strong patient-provider relationships before recommending therapies for pain. Once we've administered a thorough evaluation, we use a number of pain management techniques to tackle your pain head-on. Simply put, your needs are always made a top priority.