Trigeminal Neuralgia
Trigeminal Neuralgia (tic douloureux) is a chronic pain condition that affects the trigeminal nerve, a set of nerves responsible for stimulating muscles along the jaw and sensory fibers in the face. One nerve runs through the left side of the head while the other runs through the right.
Patients with Trigeminal Neuralgia typically feel severe, episodic pain in the cheek, jaw, teeth, gums, lips, or even the eye or forehead.
Each of the trigeminal nerves divides into 3 branches:
Ophthalmic Nerve (sensation in the eye, upper eyelid, and forehead)

Maxillary Nerve (sensation in the lower eyelid, cheek, nostril, upper lip, and upper gum)

Mandibular Nerve (sensation in the jaw, lower lip, lower gum, and some muscles for chewing)
This condition typically causes intense pain that reverberates along the course of the trigeminal nerve in the face, making even the mildest stimulation excruciatingly painful. There is no cure for trigeminal neuralgia, but there are ways patients can manage pain with conservative treatments.
Causes of Trigeminal Neuralgia
Trigeminal Neuralgia is caused by a disruption to the nerve's function, which may have developed from a trauma between a blood vessel and the trigeminal nerve. This condition may occur due to aging or a chronic disorder such as multiple sclerosis that damages the myelin sheath protecting nerves. Less common causes of trigeminal neuralgia may include tumors compressing the trigeminal nerve or a brain lesion.
Trigeminal Neuralgia Symptoms
Symptoms of trigeminal neuralgia usually include occasional episodes of both mild and severe facial pain that feel similar to an electric shock. This pain may affect one or both sides of the face and become more frequent and more intense over time.
Symptoms may include:
Pain in the cheek, jaw, teeth, gums, lips, or even the eye or forehead

Electric shock sensations (severe, shooting, or jabbing pain)

Spontaneous pain triggered by touching your face, chewing, speaking, or brushing your teeth

Pain accompanied by facial spasms

Episodes of pain lasting days, weeks, months, or even years; may be periods without any pain

Pain on one side of the face
Certain triggers, such as shaving, eating, drinking, brushing teeth, talking, putting on makeup, smiling, or washing the face, may also exacerbate pain symptoms.
How to Treat Trigeminal Neuralgia
Treatment for Trigeminal Neuralgia may include one or more therapies depending on the patient's symptoms. One effective conservative treatment is an Occipital Nerve Block, which involves injecting a local anesthetic and steroid medication into the occipital nerve, giving patients temporary relief for a few days to even a few months.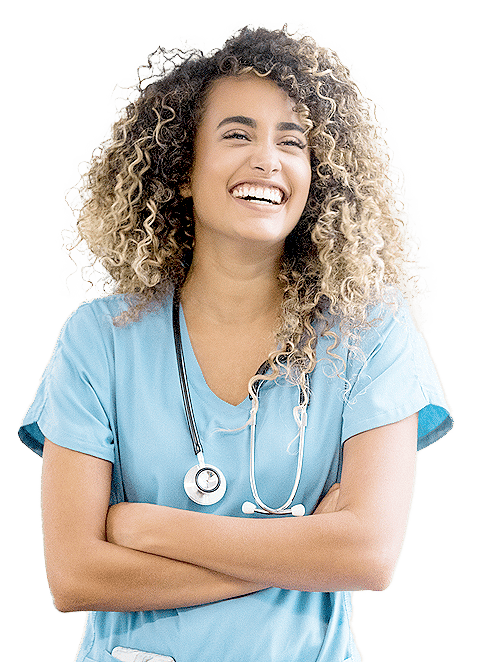 Get the care you need within 24 hours
*
We know when you're looking for relief for your chronic pain, you can't wait any longer than you already have. This is why we can schedule you with an appointment within 24 hours at most of our pain centers across the Valley, so you can start your journey to life-long pain relief as soon as tomorrow.