Allodynia
Allodynia is a neuropathic pain (involving the nervous system) where an individual is severely sensitive to touch, making the most harmless activities immensely painful, such as combing your hair or wearing a shirt of a particular material–like cotton, for example.
What are the Three Types of Allodynia?
Depending on the type of allodynia, certain kinds of sensations will trigger neuropathic pain that is typically sharp, stinging, or burning.
The three types of allodynia are:
Dynamic – Pain caused by an object rubbing across the individual's skin.
Static – Pain caused by gentle touching or pressure.
Thermal – Pain caused by changes in temperature.
What Causes Allodynia?
There are a few things ranging from conditions to medications that can cause allodynia, including:
Diabetes-related neuropathy
Trigeminal Neuralgia
Complex Regional Pain Syndrome
Amplified Musculoskeletal Pain Syndrome
Multiple Sclerosis
Opioids
Chemotherapy
Nutritional Deficiencies
Alcoholism
Shingles
Fibromyalgia
Migraines/Headaches
Trauma/Nerve Damage
How is Allodynia Diagnosed?
Your medical professional will ask you about your subjective pain experience – what pain you're feeling, the intensity of that pain, and how that pain is triggered. They will gather your medical history and the information for any medications you may be taking that could be relevant to what's causing your pain.
They will then do tests for the likes of diabetes, neurological disorders, and other conditions to identify what underlying conditions may be causing your allodynia, including the following:
Blood tests
Urine tests
MRI scan
CT scan
Electromyogram (EMG)
Nerve Conduction Studies (NCS)
Quantitative Sensory Testing (QST)
Treatments for Allodynia
There is a wide array of ways to treat allodynia, including
Oral and Topical Medications – Provides temporary relief.

Counseling and Therapy – Treats underlying depression and mental sensitivity to pain.

Physical Therapy – Desensitizes pain in the problem area.

Nerve Block Injections – Delivers pain relief directly into the problematic nerve(s).

Spinal Cord Stimulation – Relieves pain by implanting a device into your spine that
What is Allodynia a Symptom of?
The most common conditions that can cause allodynia include diabetes, shingles, fibromyalgia, and migraines. Allodynia may also develop as a result of Complex regional pain syndrome (CRPS), Central sensitization syndrome, and other chronic pain conditions.
Commonly Asked Questions About Allodynia
Is allodynia fibromyalgia?

Allodynia isn't fibromyalgia but rather a symptom that may occur in the condition. People with fibromyalgia may experience the effects of allodynia such as pain from light touch or gentle pressure.
What autoimmune disease causes allodynia?

Allodynia commonly develops from diabetes, fibromyalgia, migraine syndrome, and other neuropathic conditions.
Is allodynia stress related?

Chronic stress can trigger allodynia as the result of other problems developing that are associated with the condition. For example, chronic pain due to stress-migraines can lead to allodynia symptoms.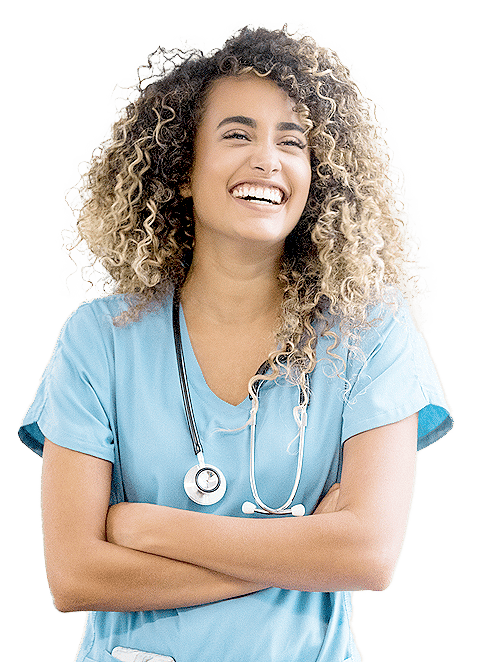 Get the care you need within 24 hours
*
We know when you're looking for relief for your chronic pain, you can't wait any longer than you already have. This is why we can schedule you with an appointment within 24 hours at most of our pain centers across the Valley, so you can start your journey to life-long pain relief as soon as tomorrow.