The Pain Center
Welcome to The Pain Center! We are a comprehensive pain management practice that utilizes advanced therapies to effectively diagnose and treat chronic pain. Founded in 2002, The Pain Center puts a heavy emphasis on in-depth diagnostic evaluations, highly integrated physician teams, and multidisciplinary, therapeutic approaches to care.
The team at The Pain Center understands that chronic pain not only affects the sufferer, but all of those who depend on or care about a person with a chronic pain condition.
Our mission at

The Pain Center

is to provide unsurpassed medical care with

compassion and hope

to patients and their families.
History of the Practice
Founded in 2002, The Pain Center has always believed in a comprehensive approach to pain management. Each specialist performs a thorough examination before recommending treatment.
The Pain Center is committed to excellent medical care that sustains the practice's mission and vision.
Since the very beginning, we have focused our attention on healing patients as a whole; meaning, the physical, emotional, and spiritual well-being of patients are taken into account during each appointment and treatment session. Although The Pain Center has hit some major milestones throughout its lifetime, it's our goal to continue providing nationally recognized interventional pain care.
2002

TPC is founded by Dr. Steven M. Siwek

2002

TPC opens its first clinic in Deer Valley

2003

TPC hires its first physicians, Dr. Matthew W. Doust

2007

TPC opens its centralized, administrative corporate office

2009

TPC introduces Pain News, a health and lifestyle periodical that educates patients and referral resources

2010

TPC expands outside the Valley to Tucson

2011

TPC expands outside the Valley to Prescott

2011

TPC aligns with Hope Research

2013 – 2016

TPC is voted Arizona's #1 Pain Management Clinic

2014

TPC purchases and opens Arizona Surgical Specialists Center — Tempe

2015

TPC opens Arizona Surgical Specialists Center — West Phoenix

2015

TPC launches on-site, LCMS labs in clinics

2015

Alliance HealthCare Services purchases TPC
The Problem
For many patients, it takes years to receive the right care for their chronic pain. At TPC, patients are treated by physicians who

specialize in pain management

.
116 Million
116 million Americans suffer from chronic pain
$635 Billion
$635 Billion annual costs to the US economy
Pain
Pain does not respect age, gender, sex, or ethnicity
3x More Likely
To develop depression & anxiety with chronic pain
Fentanyl Overdosing
Becomes the #1 cause of death among adults 18-45
How We Help
Our pain management physicians look at the total "pain picture" before administering therapies that address the

cognitive, emotional, and physical barriers of pain.
We understand the crux of the pain management problem: society's limited understanding and compassion for patients affected by chronic pain. While many pain clinics attempt to mask the problem with prescription pills and invasive procedures, we aim to develop solutions through integrated pain care.
At The Pain Center, it's our mission to develop strong patient-provider relationships before recommending therapies for pain. Once we've administered a thorough evaluation, we use a number of pain management techniques to tackle your pain head-on. Simply put, your needs are always made a top priority.
Labs
Pain management lab tests are crucial to understanding the complexity of a patient's pain condition. At The Pain Center, we offer lab services to expedite test results so patients can receive treatment as soon as possible. Our labs also aid in therapeutic monitoring to ensure medications and other therapies are used safely and responsibly. Lastly, the labs at The Pain Center adhere to the highest quality standards set by nationally recognized accrediting agencies.
Interventional Procedures
Interventional procedures at The Pain Center help diagnose and treat chronic pain conditions. After receiving a comprehensive evaluation from a Pain Center physician, patients are given recommendations for treatments that may be effective for their pain. Depending on the patient's condition and symptoms, a pain management specialist may suggest a steroid injection, nerve block, or minimally invasive spinal procedure. Patients can review all of the treatments offered at The Pain Center when they visit our Services & Programs section.
Medication Management
The Pain Center understands the use of opioids for pain management is highly scrutinized by many professionals in the field of medicine. While we prefer to reduce or eliminate a patient's pain through interventional procedures, we acknowledge pain medications are a viable treatment option for some people. As a result, our pain management specialists utilize a number of minimally invasive procedures and complementary therapies in conjunction with pain medications to ensure complete relief. Patients experience a reprieve from their pain from an array of treatment options, including but not limited to, steroid injections, spinal cord stimulation, acupuncture, physical therapy, and more.
Research Studies
At The Pain Center, clinical research is considered a critical component of quality patient care. When you think about modern medicine and how it has evolved over the years, it's important to recognize the role medical research has had on the field. New and improved treatments, interventional procedures, and medications cannot be made available to the public without undergoing rigorous trials. Having said that, The Pain Center is doing its part in the development of interventional therapies by participating in numerous ongoing studies. If you are interested in being a part of a clinical trial, please speak to your Pain Center provider.
Worker's Compensation
Unfortunately, injuries at the workplace can happen, and if they do, it's important to get them evaluated right away. If the pain from your injury becomes chronic, schedule an appointment at The Pain Center. Our specialists understand the importance of long-term, quality care having worked with pain patients for more than 15 years. Let us take the pain out of handling worker's comp claims as well, so you can Get Back Into Life.
Next Steps
Are you looking for pain relief? Our expert pain specialists are trained in state-of-the-art, minimally invasive treatments and surgeries sure to give you an edge over your chronic pain.
Why The Pain Center?
Every medical practice or healthcare system begins as an idea. Over time, that idea becomes a reality; paving the way for new processes and discoveries alike. When you consider the inner workings of the healthcare system today, it may be fascinating to explore how mankind was capable of developing such a robust system in the first place.
Moreover, that the medical cornerstones of our communities flourish from the minds of individuals who dedicate their lives to helping others: physicians.
The Pain Center puts a heavy emphasis on

in-depth diagnostic evaluations, highly integrated physician teams,

and

multidisciplinary treatments

.
My Surgeon Rocks
See what our patients are saying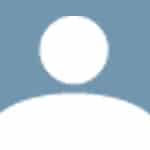 Joe, TPC Patient since 2003
This is the best pain center ever. I have been going to see doctors since 1996 [because] I have had so many back surgeries. Dr. Mattew W. Doust is a great doctor. He takes time with you and lets you know how he can help you.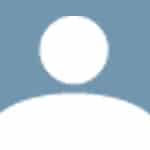 Joan, TPC Patient since 2012
My experience at the Prescott Pain Center has been remarkable….
They all care very much, providing not just professional and excellent care, but making me feel welcome and as if my conditions were important to them.
Get the care you need within 24 hours
*
We know when you're looking for relief for your chronic pain, you can't wait any longer than you already have. This is why we can schedule you with an appointment within 24 hours at most of our pain centers across the Valley, so you can start your journey to life-long pain relief as soon as tomorrow.