Find Back Pain Relief with a TPC Spine Doctor Today.
Our expert surgeons and cutting-edge, minimally invasive spine procedures take chronic pain relief to a level never before achieved by the pain relief industry.
"*" indicates required fields
Common Questions
What must I bring to my first new patient appointment?


It is very important for all patients currently on a pain medicine regimen to bring in all current pain medications in their original bottles. We also ask that you bring your driver's license, insurance card, co-payment, and any medical records that have not already been faxed.
How soon can a new patient be seen?


New patient appointments vary due to location, provider availability, and the patient's schedule. Because this is a pain management practice, we make every effort to see the patient as soon as possible, appointments may be scheduled as soon as 24 to 48 hours after the initial call.
Will I receive a prescription for medications on my new patient appointment?


The Pain Center must perform appropriate and required diligence to investigate each patient's claim regarding their medication prescriptions. This process will require confirmation of the medication regimen with the original prescriber of the medication. Documentation regarding the data of the most recent prescription(s) with the number prescribed and any refills noted will be reviewed. Issues of previous noncompliance with narcotics or medications prescribed will need to be reviewed. A written note from the patient's prescribing practitioner or PCP requesting The Pain Center to assume care of the narcotic regimen will be required. This process may require up to two weeks depending on the ease of access to the information. The Pain Center WILL NOT prescribe a narcotic regimen until the appropriate investigation is complete.
Can I be seen at any location of The Pain Center?


Yes, unless you are requesting a specific provider.
How often do I have to have an office visit?

Normally monthly, but it depends on your specific treatment plan.
Can I see a Doctor for my office visit instead of an Advanced Care Practitioner?

Your treatment plan and care will be overseen by one of our Pain Specialists and will be implemented at each visit by one of our clinical staff members, including our valued Advanced Care Practitioners. If at any time during your treatment plan you would like your visit to be scheduled with a TPC Physician, please feel free to ask and we will do what we can within the schedule to accommodate your request.
How long is a regular office visit?

A follow-up office visit at The Pain Center lasts about 15 minutes, but please allow time for check-in and prescription refill.
My Surgeon Rocks
See what our patients are saying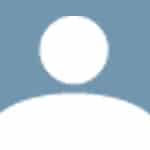 Joe, TPC Patient since 2003
This is the best pain center ever. I have been going to see doctors since 1996 [because] I have had so many back surgeries. Dr. Mattew W. Doust is a great doctor. He takes time with you and lets you know how he can help you.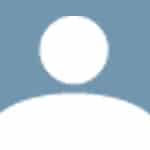 Joan, TPC Patient since 2012
My experience at the Prescott Pain Center has been remarkable….
They all care very much, providing not just professional and excellent care, but making me feel welcome and as if my conditions were important to them.
Get the care you need within 24 hours
*
We know when you're looking for relief for your chronic pain, you can't wait any longer than you already have. This is why we can schedule you with an appointment within 24 hours at most of our pain centers across the Valley, so you can start your journey to life-long pain relief as soon as tomorrow.