Botox for Migraine Pain Management
Posted on May 19, 2011 | Tags: the pain center of arizona, pain relief, migraine, botox
"Eight-Year-Old Gets Botox" was all over the news just a few days ago, and creating quite a controversy. While that story is one big mess that has faced moms against moms, our uses for Botox are a bit more medically necessary, FDA approved, and injected for no other reason than to decrease chronic pain. Arizona pain doctors have been using Botox for pain management for a few years now, with great success.
Views on Botox
Recently we played a little word-association game on our Facebook Page. The topic was, "We say Botox, you think…." We got some very interesting responses, everything from 'no wrinkles' to 'headaches' and 'no feeling or muscle control in your face.' The response were quite varied, which seems to be the general consensus when it comes to pain management using Botox. There seem to be two ends of the spectrum when it comes to Botox injections for pain. On one side, patients love the idea of trying something new and innovative to relieve migraine pain. On the other side, patients are leery and untrusting of the treatment. (Follow us on Facebook by clicking this icon: 
)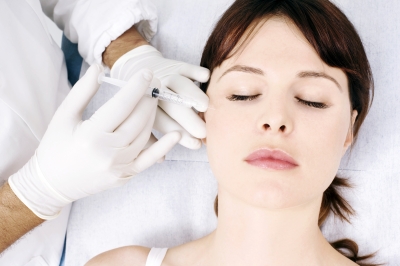 FDA Approves Botox
Botox has been approved by the FDA for treatment of chronic migraines since October of last year. In the FDA statement, they recommended that Botox be "injected approximately every three months around the head and neck to dull future headache symptoms." In order for the drug to be approved by the Food and Drug Administration, research was conducted to study the overall experience with Botox.
According to CNN, the studies found that after six months patients who got the drug experienced 7.8 and 9.2 fewer days of migraine than they had before the studies started. Those who got injections of placebo experienced 6.4 and 6.9 fewer headache days. Over the six months of one particular study, patients on the drug experienced 107 and 134 fewer hours of headache, versus a reduction of 70 and 95 hours for those on placebo.
Botox Trigger Points
While there have been many Botox studies since the FDA approval back in October of 2010 to determine the exact positioning of the needle and exact injection sites on the face, neck and forehead. A recent Spanish study found that weekly injections into 'trigger points on the neck and scalp halved the number of crippling headaches suffered by a fifth of patients.'
Trigger points, the areas where injections should be made, is becoming an exact science due to these more recent studies. The University of Granada research found that 95%of migraine and headache patients have trigger points, as opposed to only 25% of those without similar symptoms.
How Does Botox Relieve Migraine Pain?
The big question that every Arizona pain doctor gets is 'how does it work?' The answer to that question is still up for discussion. Some physicians and researchers believe Botox works by relieving muscle tension at trigger points. Others believe that the injections temporarily blunt nerve signals to the brain.. According to the New York Times, researchers are still exploring how the drug works on migraines. One theory was that it blocked pain signals from reaching nerve endings.
If you have been suffering from chronic migraines and have found no relief, speak to your Arizona pain doctor about the possibility of using Botox as a treatment option.
Comments